Product Design
A product design that maintains continuity with X Series professionalism while also introducing a modern feel.
The camera design maintains the authenticity of the X Series while also displaying hints of softness and elegance. The introduction of gentle curves to the design was intended to appeal to the younger generation and women. Moreover, the grip was carefully designed so that users could firmly hold the camera, a unique feature for such a compact body. In addition, the cross-key button was removed from the back, resulting in a simple and beautiful rear-body appearance. The same functionalities are supported using the touch panel, introduced for the first time to the X Series, and an AF selector lever.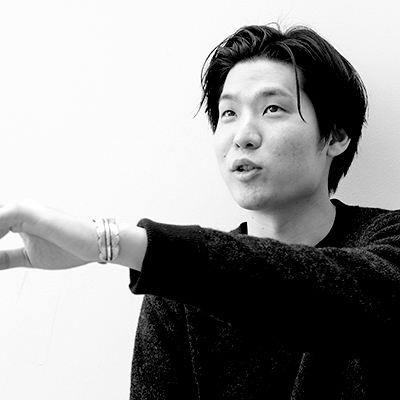 Interface Design
Intuitive touch-panel operations and easy Bluetooth connectivity.
In the X-E3, touch panel functionalities were expanded to maintain the same usability without using the cross-key button. The camera also incorporates Bluetooth connectivity. To reduce the uneasiness the user experienced while setting up the wireless data transfer in the previous models, the interface design for connecting a camera and smartphone was executed meticulously, and easier steps were introduced, enabling users to take advantage of the function by thoroughly analyzing the flow of their actions, starting with removing the camera from its packaging.