Design Development and Talk
Study Meetings in the Department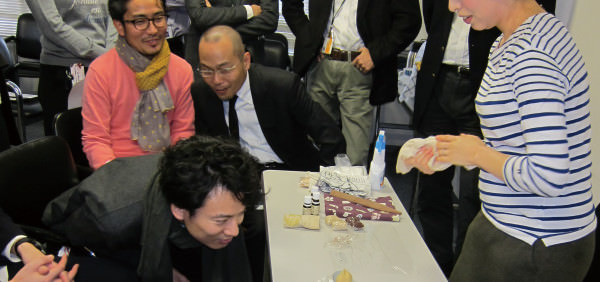 We invite creators in other industries and fields to lectures and workshops so that we can learn creative activities and ideas in the fields we do not encounter in the course of our regular work.
We set a different theme every year and selected lecturers from a variety of fields. Lecturers for past meetings included a Japanese confectioner, a candle artist, a musician, and a dancer. Our designers have applied the inspiration they received from the experiences in their design activities.