JET PRESS 750S
Inkjet Digital Press
Product Design
Designed for superior operability and external appearance as a next-generation printer
The design enhancements made to this B2 sheet-fed inkjet digital printer, the successor of the Jet Press 720/720S released in 2011, include improved printing speed and productivity as well as support for a wider range of paper sizes and types. The exterior design, consisting of black and silver panels, makes maintenance easy. Operability was developed with consideration for minimizing the body size to reduce the need for physical movement, introducing a new tablet-style touch panel screen, and allowing smartphone connections for remotely checking printer status.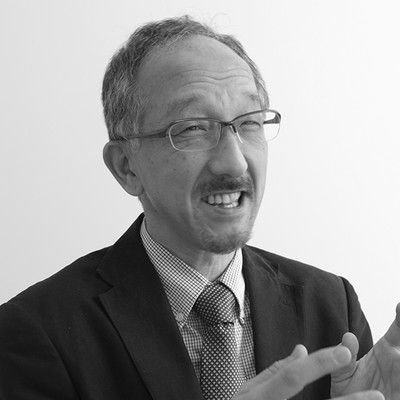 Interface Design
Interface caters to complex needs of next-generation printers with minimal operational skills required
A newly introduced tablet-style touch screen was fully utilized to improve printing productivity by requiring a minimum number of steps for complex digital print jobs (such as preparing mass mailings with common elements and unique data). It incorporates a simple graphical display to monitor conditions such as ink temperature and enables the use of smartphones to monitor print status from anywhere in a facility.