instax mini11
instant camera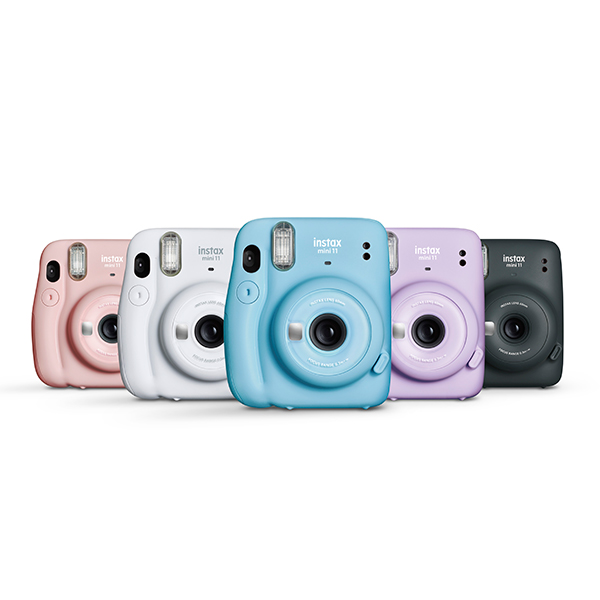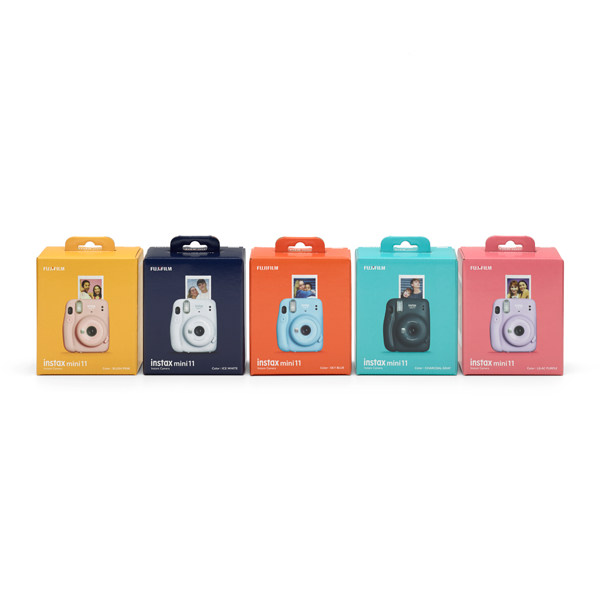 Product Design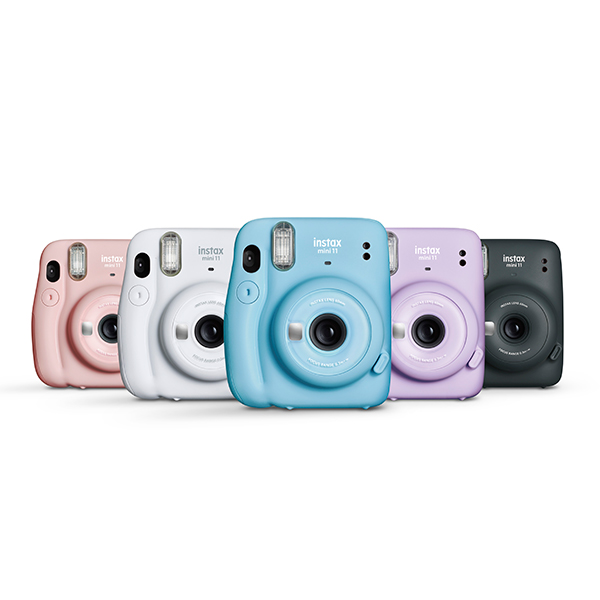 instax's beloved symbolic design
We sought to express its uniqueness of the instax mini in an ultimately simplified manner as redefined by its plump shape and large, outwardly protruding grip. We expressed this one-of-a-kind quality through a shape that represents both tension and lightness, reminiscent of an inflated balloon and CMF. Consequently, we created a new icon for the instax mini brand, with rigorous attention to details such as the instax logo on the back, shutter button, strap hole, bottom groove, and outside edge of the back cover lock. The result is a high-quality design with details that complement the overall form.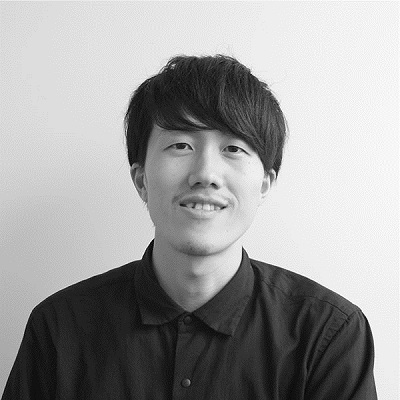 Graphic Design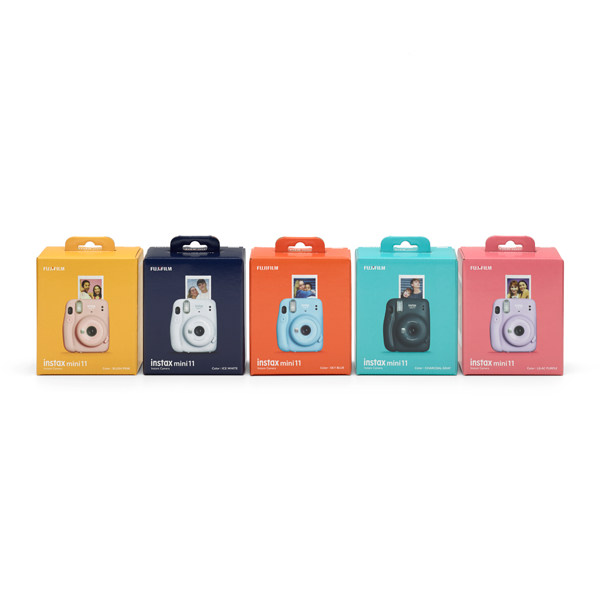 Colorful packaging appropriate for a flagship model, which intuitively communicates the fun of instax
As the entry model for the internationally beloved instax Series, we sought to create a package design that symbolizes the camera using colorful, iconic expressions. The contrast between the color of the camera body and the background, in combination with a photo print placed on top of the body, communicate the fun of instax and on-the-spot photo printing. As the camera is shown as slightly smaller than that on previous packaging, the vivid colors of each box are emphasized, which will attract plenty of attention when the products (in five different colors) are displayed at the shopfront.