instax SQUARE SQ1
instant camera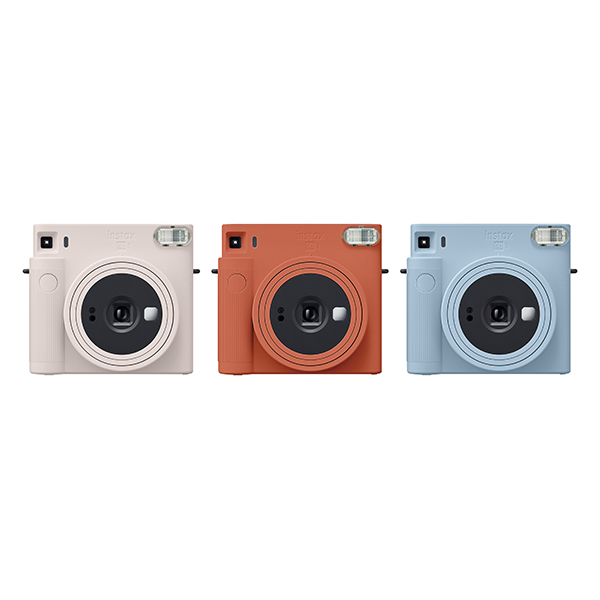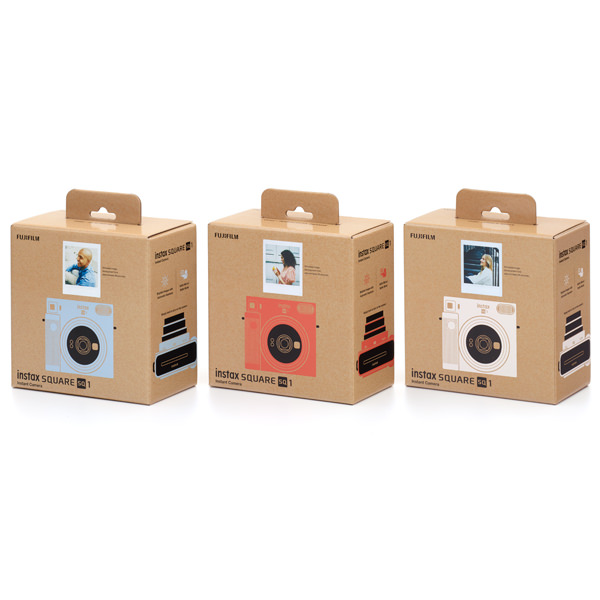 Product Design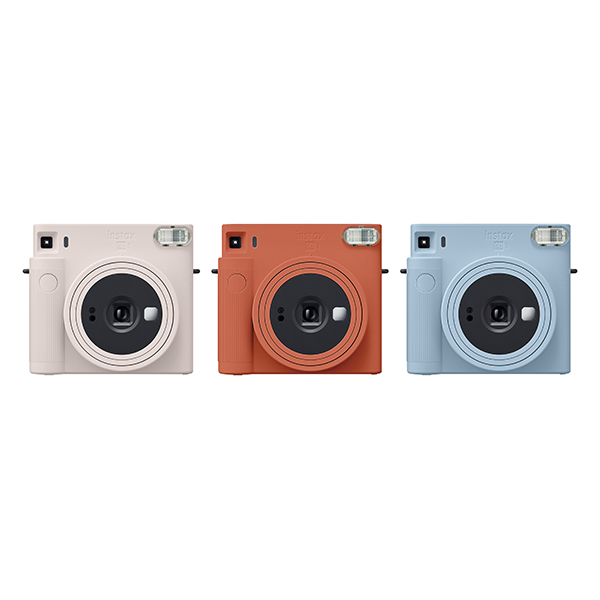 New standard model for "Analogue Square"
We sought to produce an iconic, simple camera design for casual use by anyone by combining a straightforward, geometric form factor and unisex colors. Simple operation was achieved by protruding the lens barrel and switching the two modes including Auto Mode (Power on) and Selfie Mode, and pressing the shutter button. The uncompromising attention to details is evident in the graphical knurl on the grip and the strap clip, for many years of enjoyable use, just like well-crafted stationery.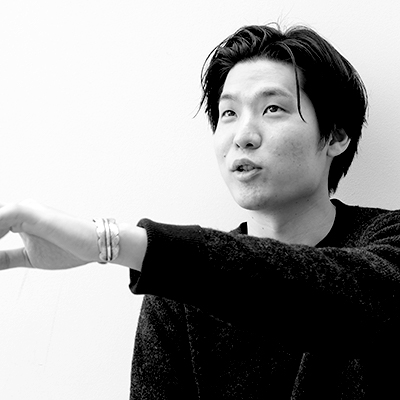 Graphic Design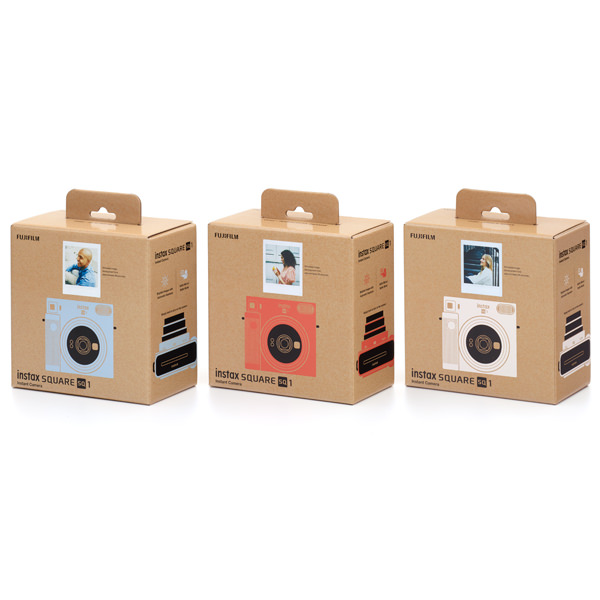 Package reminiscent of designer stationery by graphically expressing the shape of the body
Our package design concept focused on gender-free simplicity to be chosen by both men and women who live simple lives surrounded only by things they love, without consuming single-use items. The line illustration of the camera body combined with a craft-paper base gives it a natural, gentle appearance. We placed the images of a photo print on it to instantly evoke the joy of photo printing that the product would bring. We hope the package creates the image of a unique camera design and the fun of SQUARE printing so that the product ultimately becomes a fan favorite.