Metabarrier Series and supplements containing functional substances
Supplements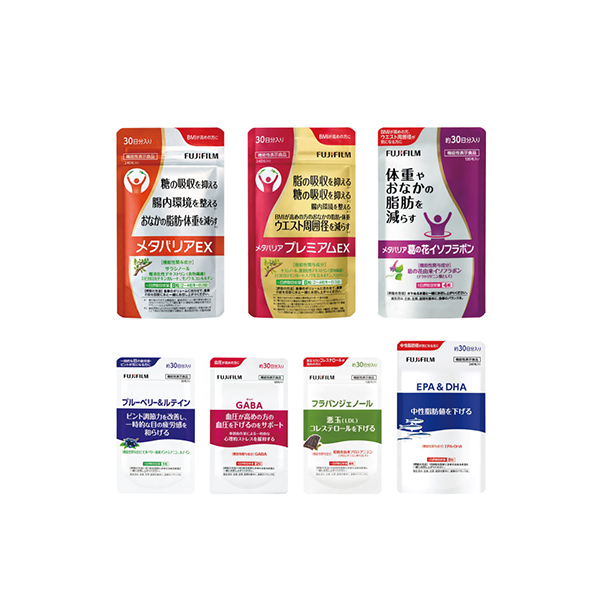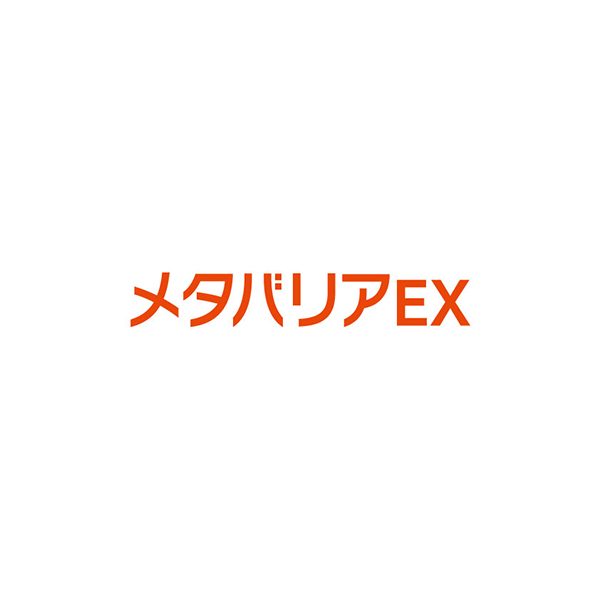 Graphic Design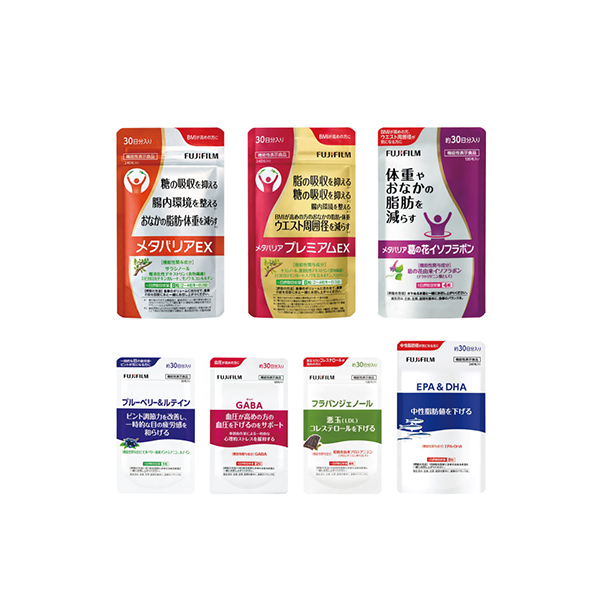 A packaging design with a gentle S-shaped line representing abdominal curves.
The Metabarrier Series (top) is a supplement for preventing life-style related diseases and supporting weight loss for better health. The gentle vertical S-shaped line suggests abdominal curves, the target area for this supplement. The icon of a person holding a knife and fork represents a resolution for eating-related disorders while continuing to enjoy regular meals.
The packaging for Blueberry and other products (bottom) is meant to bring to mind the packaging for prescribed medicines. The predominant use of white and simple color combinations to clearly display ingredient names and functions is intended to help users easily select the product that best meets their needs. The horizontal S-shaped line establishes an association with the Metabarrier Series.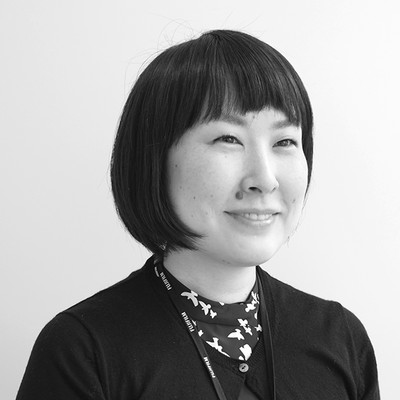 Logo Design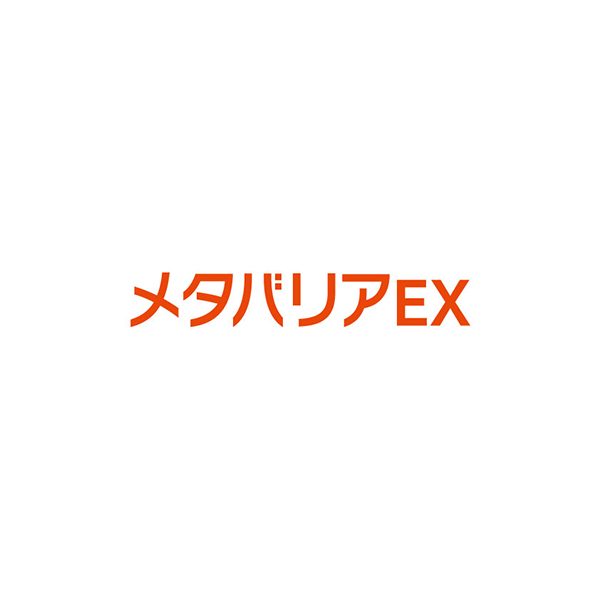 Maintains the original brand image while evolving to adapt to changing market conditions
The aim of "Metabarrier" is to act as a "barrier" against metabolic syndrome. Initially, men were the main target user group, and hence its logo design was powerful and firm.
Today the product has gained popularity among those who want to attain a healthy weight or control their blood sugar level. The number of female users has surpassed that of male users. A lighter-weight font has been selected to match the new target user group and reflect the evolution of "Metabarrier" as a brand that attracts both men and women.