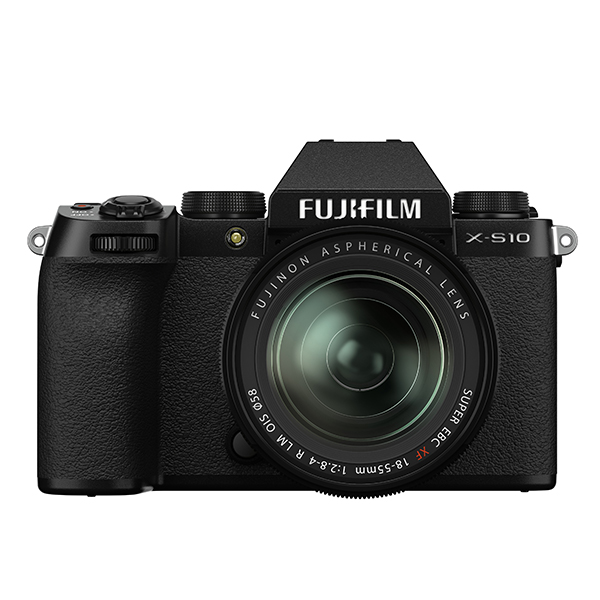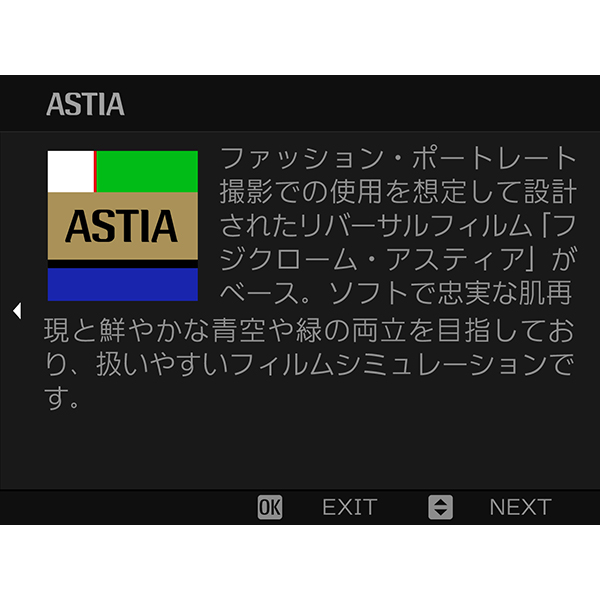 Product Design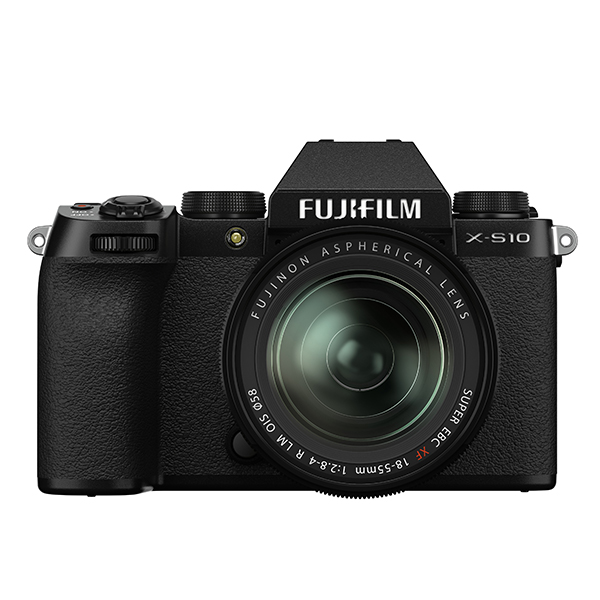 Camera design offering both a compact and thin body with high performance and a large grip
The design, with its compact, slim body, offers nearly every performance feature that photographers want as well as a large grip to hold the camera stable. Its beautiful form factor combines the typical straight base line of the X Series and smooth curves while improving the touch of the grip and operability of the dials. We also focused on ensuring that users find the operations comfortable and intuitive in regard to the three dials on the top panel. And we did this by optimizing the structure of each and also adjusting their torque.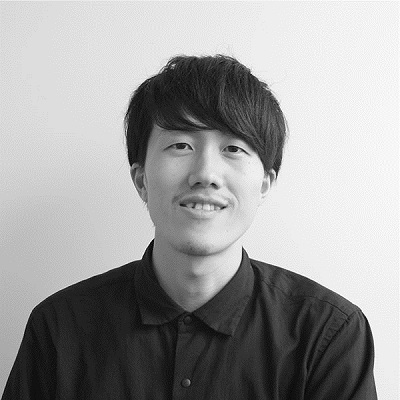 Interface Design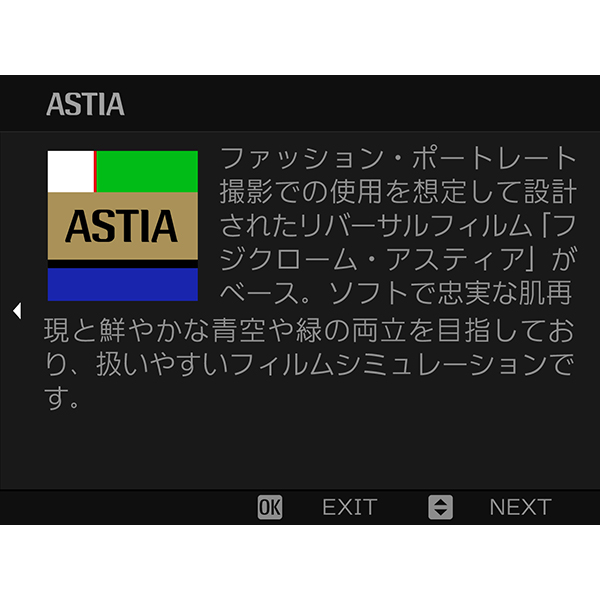 Design allowing users to deeply understand and enjoy film simulations
To enhance the enjoyment of Film Simulation, a unique X Series feature for reproducing the colors of silver halide films, the camera displays descriptions of each mode, including their specific characteristics as well as background and anecdotes from the development of each film. From this we hope that users experience a stronger connection with photographic films while also gaining a deeper understanding of how they have evolved.