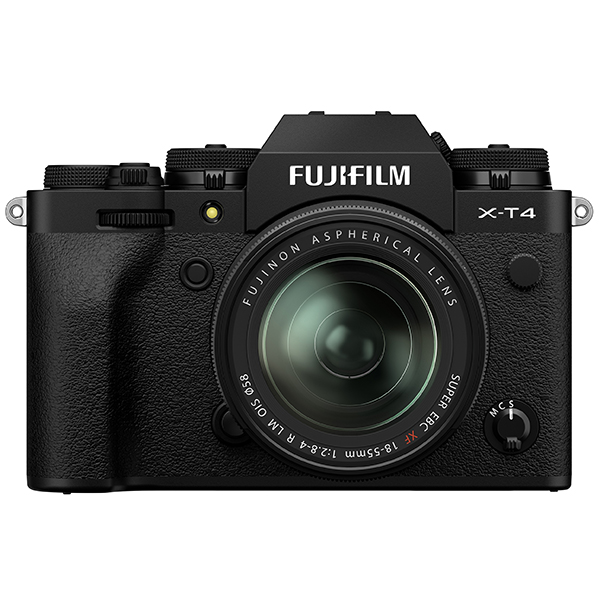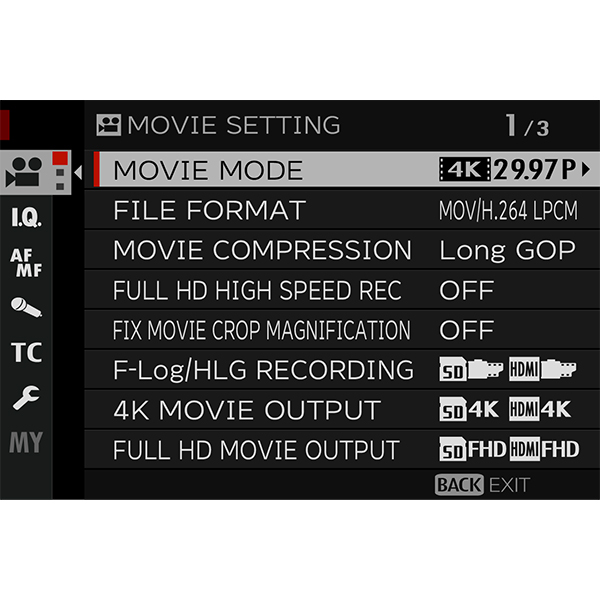 Product Design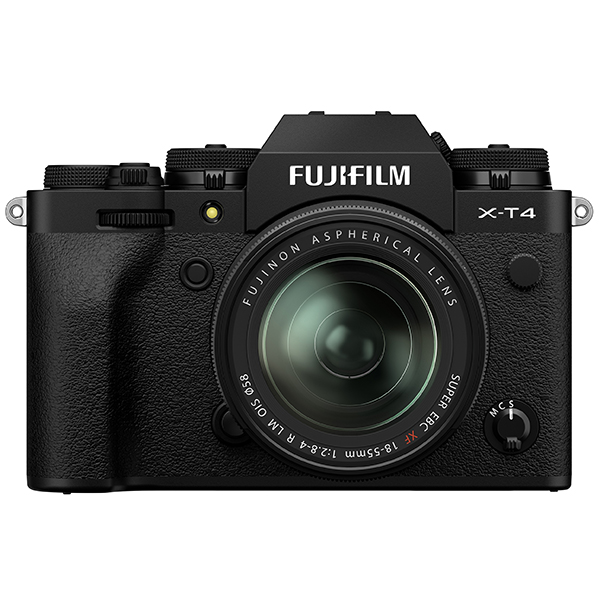 Ultimate design for the X-T Series delivering improved operability and performance over classic cameras
The X-T4 is a flagship Fujifilm SLR that strikes the optimal balance between the compact, lightweight body and excellent image quality. The design recreates "the feel of an instrument with superior quality" as the newest model of the X-T Series and in terms of both simplicity and high performance. It is also the optimal size and shape for stable and comfortable to hold and incorporates an in-body image stabilization mechanism, a high-capacity battery, and vari-angle LCD monitor. Video operations and functions have also been improved. We hope users will enjoy the X-T4's classic look, appealing buttons and dials, and exacting specifications.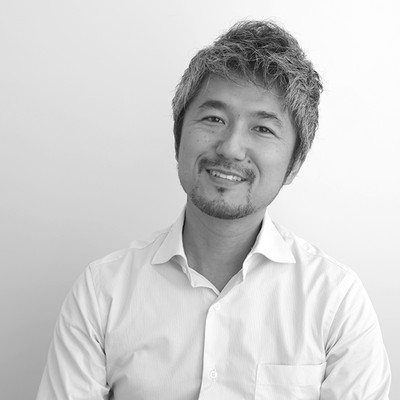 Interface Design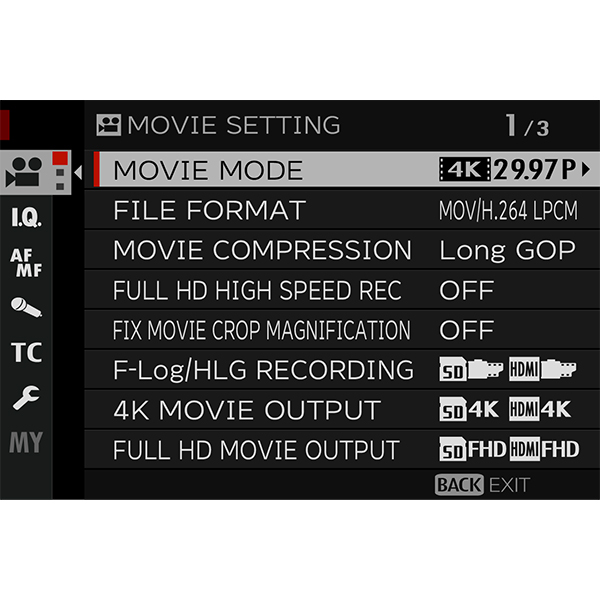 UI design allowing users to instantly switch between still and video images
Using a single camera to capture both still and video images has become more common in media production. The equipment must therefore be capable of optimal performance for both modes since camera use and image processing is different for shooting stills and videos. The X-T4 incorporates significantly enhanced operability when recording video by placing the Still/Movie mode dial on the top panel so users can instantly switch modes and including a dedicated video menu screen and the Quick Menu (Q Menu).